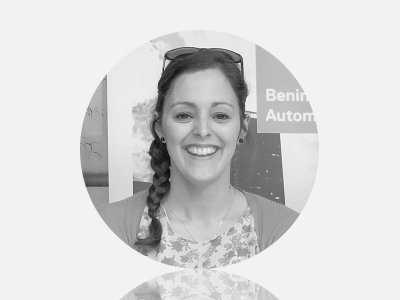 In Algeria, in the city of Setif, a group made up of 3 companies has its headquarters. They handle the importation of automation systems, access controls and accessories for doors and shutters. This group works with Italian companies in the field of automation, accessories and doors, knowing that quality is key.
For this reason they have chosen to work with the Benincà group; since 2008, thanks in part to our products, they can supply a wide variety of solutions to their clients.
We asked Ms. Assia Belabiod, who works closely with the owner, to talk with us about their business, and about which aspects are the most important to focus on in order to be competitive in Algeria.
"We have known Benincà since 2008 and now we work with all of the group's companies. We want to offer our clients a wide range of solutions and with the group's various brands we can do this very well.
The group's presence has reinforced our relationship with Benincà over these years. Thanks to the team they have built, they offer not only high-quality products, but good customer service too, as well as constant training support for us. This is essential for us because it allows us to supply assistance at a level which goes beyond basic installation or product delivery. In Algeria, just like in the rest of the world at this point, this is really the thing which makes the difference, and we can say that we know the group is close to us and our needs, despite the distance.
If you were to describe them with one word? Excellence and development. They are excellent in what they do and they never stop looking for solutions which let you look beyond, to the future."
Posted in: blog.beninca