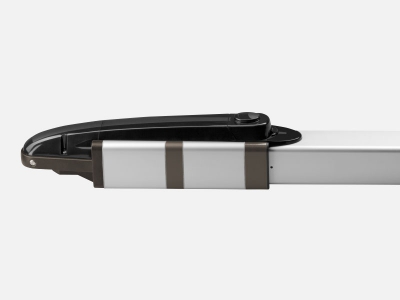 CAB has introduced a new series of oil hydraulic operators in 24 V DC that complete the current range in 230 V AC, and this allows them to optimise performance and increase the safety level thanks to the low voltage and encoder.
Two available models: for gates and hinged doors up to 3.5 m (HD.3524E/EAC) and up to 5 m (HD.5024E/EAC). Both versions are equipped with magnetic encoders (patent pending), to guarantee the upmost precision when the gate is moving and maximum crush-resistance.
The new models are easily and quickly installed and, like other models in the HYDRO range, they have a personalised key-operated release system. The presence of an adjustable spherical pivot joint on the front allows installation on gates that are not perfectly aligned.
These models are equipped with a new hydraulic distributor with brass valves and a new pump that, paired with the electric motor, permits it to develop a force equal to 4000 N and a manoeuvre time lower than 20s.
Operation is guaranteed also if temperatures are very low, thanks to the high viscosity of the oil used (BIO OIL), the chromed steel shaft and the anodised aluminium profiles.