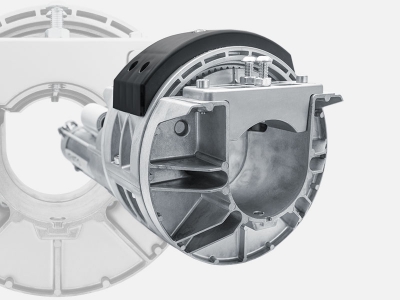 New models in the SUPERBE range of products are now available that allow installation on pipes of diameters up to 101 mm or, through the relative reductions, also on diameters from 90 mm and 76 mm.
Two versions, respectively with 1 or 2 motors (SR1.101/SR2.101), equipped with new automatic limit switches, with quick couplings and integrated electric brake power supply, which allows automatic regulations of the opening and closing positions.
Renewed external design with larger gears and thicker gearwheel, to guarantee maximum grip and capacity. The gearwheel, with a diameter of 240 mm, makes it possible to mount two expansions to reach winding diameters of 280 mm.
Extremely easy installation thanks to the pre-mounted fixing terminal, which lets the operator install the device without opening it.
The drive system has 6 metal bearings, to guarantee maximum resistance and solidity.