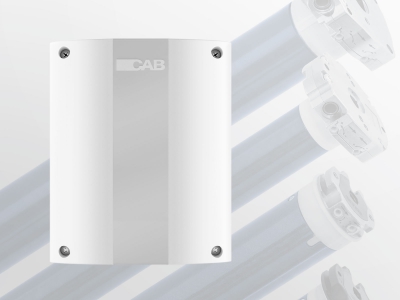 SHADE is the new generation of control units for shutters and awnings, characterised by essential design and compact size, which presents the group's style. Two models are available, respectively for controlling 1 or 4 ROLLY tubular actuators (SHADE/SHADE.4), and both models can also be equipped with wind, sun and rain sensors.
Both models regulate parameters and operating logics through trimmers and dip-switches, with LED diagnostics, inputs for separate open and close commands for each motor, serial connection of several cards through two-wire bus, and IP54 protection rating.
The SHADE.4 model, more sophisticated than the SHADE model, is designed with offers extractable terminals, inputs for the simultaneous control of all 4 motors, integrated radio receiver with ARC for maximum security, and semi-automatic or "deadman" operating logic. It also offers the possibility of connecting the interface module with KNX communication protocol.